Commemorative Yearbook of AIS Jakarta ( 1996- 2016)
In commemorating the 20th anniversary of AIS Jakarta, Penna Papier was hired as the Publishing Coordinator. In working together with Grace Chandra, AIS Marketing Director,  Penna Papier worked offsite since February to June 2016. The Commemorative Yearbook was finally published in July 2016. 
The Yearbook grossed approximately 15.000 words in total and 42 pages.
Cover Page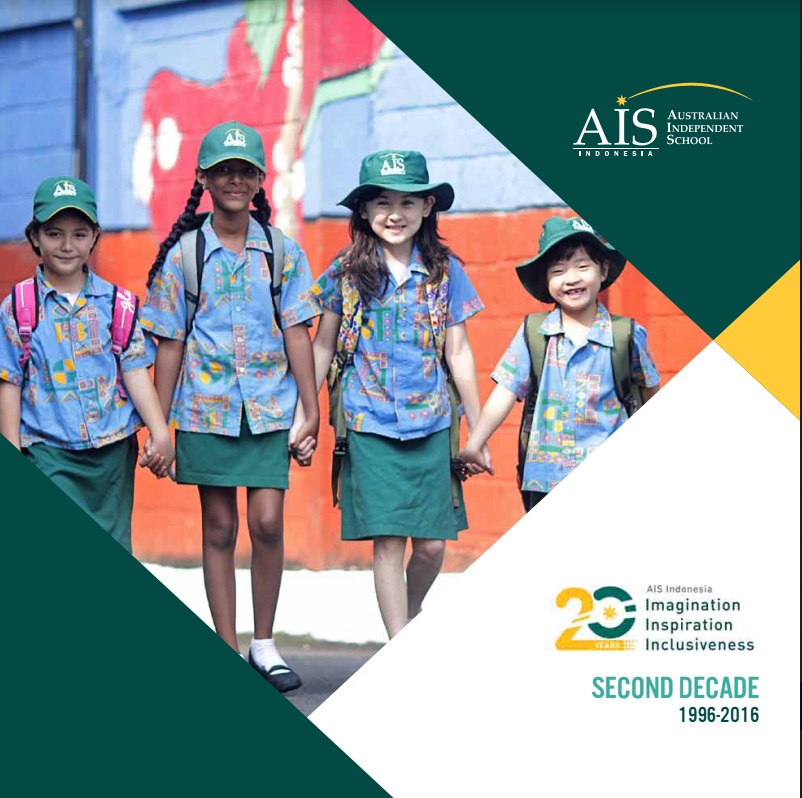 Table of Content & Sample Writing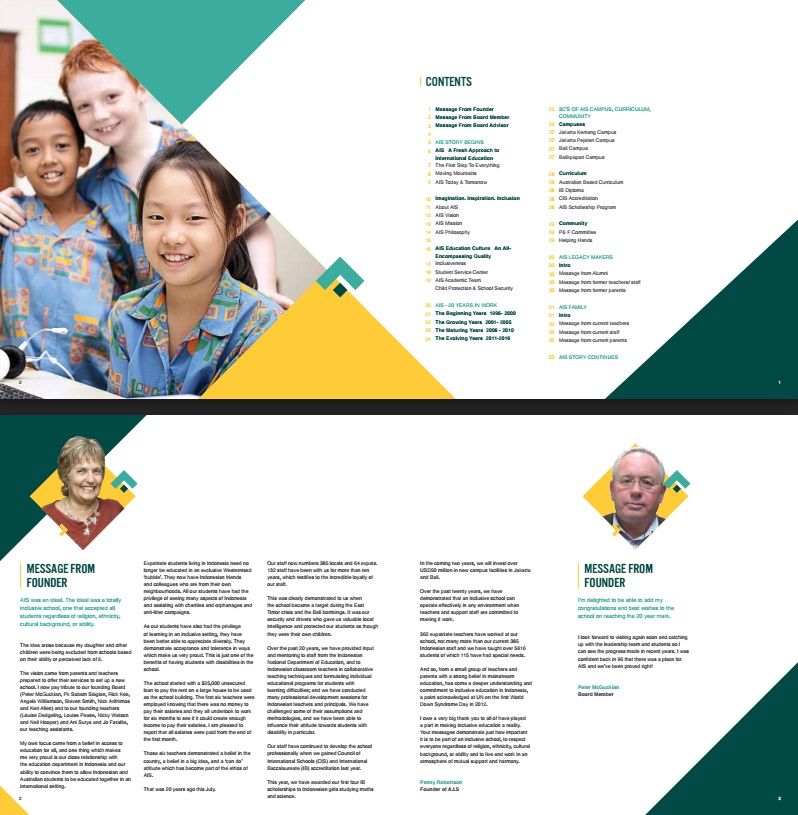 Testimonial From Client :